Cuisine of America
Cuisine of America- As God Is My Witness, I'm Never Going To Be Hungry Again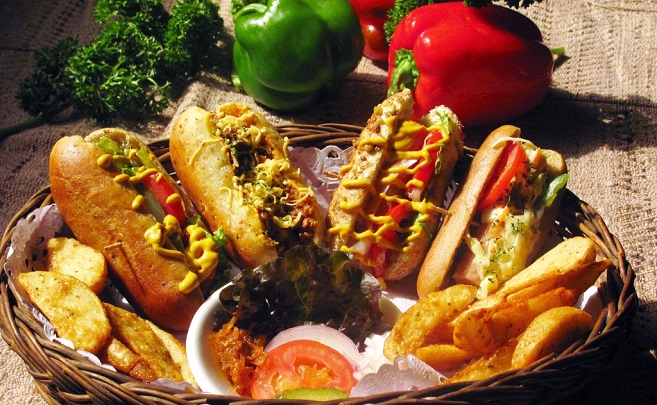 It's big, it's bold and boy does the world love its food! You guessed it right! I am talking about the USA here folks, and the famous Cuisine of America. Over the centuries (not that many, just the last two) many have argued about the authenticity of "American" cuisine. After all every dish served there is a variant of some dish or another from some part of the world or the other.
However, this great big melting pot of cultures has managed to take these ethnic dishes and make them uniquely its own. In fact a lot of dishes invented in the USA are thought to be ethnic to some cultures where as the people of the concerned country have never even heard of them. That is the popularity and outreach of the Cuisine of America.
A meat lover's paradise one can drool just thinking about the baby back ribs, briskets, steaks, burgers, hot dogs and delicious apple pies. There is also one other thing that makes this cuisine enormously popular and desirable. The portions. If you peck at your food like a bird you would do well to stay away from the dishes served in America. You need strength of heart and stomach to go though the ginormous helpings.
The buck doesn't stop here there are a large number of restaurants that serve genuine home cooked meals that can trace their origins back to before the civil war. One just needs to watch "Gone With The Wind" once to know the grandeur and importance food took in the society back then.
So if it's big and awesome meals that you are after, the United States of America is the place to be. Bottomless soups and cold drinks, chili cheese fries that could feed an army, deep dish Chicago pizzas or the ones from New York that you must fold and eat are all just too much to resist. You have to taste the Cuisine of America while you are in this BIG country.