Culinary Tours Turkey
Gelenek, Gıda Ve Yaşam Bir Yudum (Tradition, Food And A Sip Of Life) -Culinary Tours- Turkey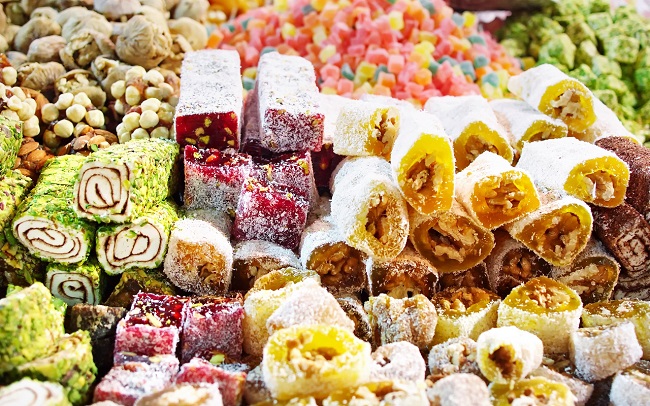 Culinary Tours Turkey is the only way to experience the culinary heritage of Turkey. A culinary heritage that goes back more than a millenia, and where partaking of a communal meal means more than just stuffing your face but rather is a symbol of social order established on honour and discipline, is definitely one that cannot be missed out upon.
I talk here of the delightfully serious culinary traditions of Turkey and Turkish Cuisine. One of only seven countries in the world that can actually produce enough food to provide for all its people. With wondrous influences both from the Mediterranean and the Middle East, Turkish cuisine epitomises the confluence of two great culinary traditions.
Imagine waking up to a marvelous breakfast of eggs, tomatoes, olives, butter, cheese, green peppers, honey, jam and so on. This is just the start of your day, dear reader, as the day progresses so do the portions of the meals you imbibe. No one can remain immune to the freshness of the Mediterranean and the spice of the East that combine to give you a new world experience with every meal!
As wine is to the French, coffee is to the Turks. Turkish coffee is called thus not because of a special bean grown indigenously but rather because of the unique method used in the preparation. A word to the wise, this coffee is not for the faint palate. But if you happen to be a coffee lover then a sip of Turkish coffee will feel like you died and went to heaven.
From the Baklava to the kababs, the doner, levrek (sea bass and local favourite), the Turkish delights nothing can be missed out. And why would you want to miss out on a cuisine that has the honour of being a heritage in itself?