Spanish Cuisine – Gourmet and wine tours in Spain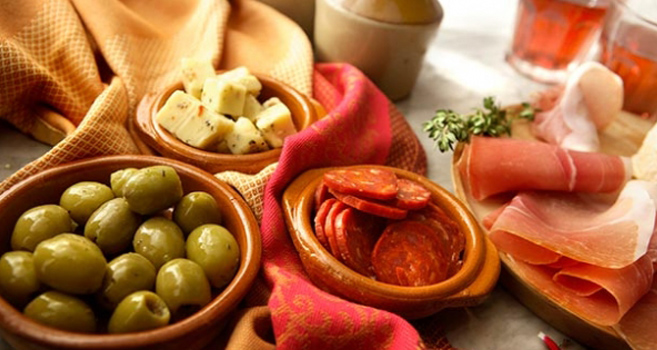 El Corazón de España (The Heart Of Spain) Spanish Cuisine – Gourmet and wine tours in Spain
When I think of the word "Spanish" the first few things that come to my mind are 'passion', 'sensuality' and 'pure Mediterranean beauty'. These sentiments that reflect Spain also represent Spanish Cuisine. From Madrid to Andalucia, Catalonia to Rioja and to Basque Counrty the culinary culture is as varied as it is deliciously mouth watering. Pick Your Trip offers the best Gourmet and Wine Tours in Spain to taste the Spanish Cuisine.
Sitting at home wondering where to direct your wandering feet can be confusing so let your palate decide. The world's best ham, the jamón ibérico can be found in Spanish Cuisine. Seeing where these prized pigs are reared one might mistake the country-side to be vineyards. Yet these beautiful sights are what go into feeding what eventually becomes the best best ham that money can buy. And the best chefs in the world will tell you that if you die without tasting this delight you would have died for nada (nothing).
To those who are not impressed by the ham there are always the numerous paellas. depending on the region you are in this simple rice dish comes alive with the freshest of local produce. There also the tapas that have over the years developed into a cuisine in themselves. Whether cold or warm tapas be the poison of your choice there is a delectable variety to chose from.
I would be doing the cuisine a disservice if I did not give due credit to the vino espanol (Spanish wines) on offer to accompany the awe inspiring delicacies.
The Spaniards are the third largest producers of vino in the world. The Tempranillo, Graciano, Garnacha, Albariño, Verdej and many more of the 800 varieties of grapes planted here and their many blends will assault your senses and leave you wondering why you had been doing with out them for so long.