Honeymoon destinations- Best honeymoon package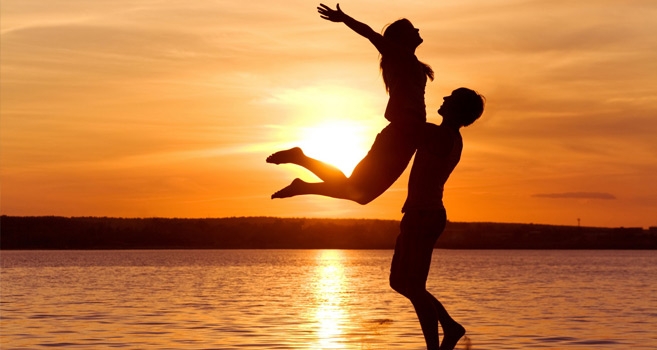 Honeymoon destinations- Best honeymoon package- A honeymoon is truly an occasion to celebrate! It is one of the most romantic and memorable trip of your life. It is up to you to decide to experience the romance in the sun, on the beach, in the hills or the snow! The best honeymoon is a well planned honeymoon. So simply pick the honeymoon destination of your choice and get ready to cherish those golden moments of your lifetime.
Pick Your Trip offers some of the best Honeymoon destinations- Best honeymoon package. Enjoy the beautiful locales, connect with each other and make memories together.
From Jaipur to Johansburg, a visit to the awe-inspiring forts and palaces, a sojourn through wildlife sanctuaries. From Bangalore to Bahamas. From the unspoilt beaches in Goa to the serene beaches in Hawai….You name the destination and we will have the itinerary ready for you…
Honeymoon destinations- Best honeymoon package
We offer the best honeymoon packages for the newlyweds. India has some of the finest honeymoon spots from the deserts to the cool mountain resorts.
Kashmir – A Jannat (Heaven) on earth!
The Mughal Emperors addressed it as 'Jannat'. No Hindi film song in 60s & 70s were considered complet without this location. And every Indian is enchanted by the sheer thought. Such is Kashmir!
Leh – A Tibeto-Buddhist culture…The colourful Gompas….An intriguing history….Hiking destinations………
Goa – shores of paradise on earth
Goa a land known as much for its rich cultural blend of Indian and the Portuguese influences as for the sizzling pure shores of golden sand and the aquamarine Arabian sea is virtually one of the hottest Indian destinations. A honeymoon in India Goa is one occasion, you will remember all your life. Why, after all, it is the gem of the west coast of India. Pick Your Trip presents Goa as the dream destination for the honeymooners. Find out all about Goa, the hottest of Indian destinations for a memorable honeymoon in India.
Ooty – the queen of hills of South
Planning to make the golden period of your life unforgettable? Travel to Ooty, one of the best honeymoon places in India, with your life partner to start the journey of your life in the smoky hills and misty forests. You will feel nostalgic about the unforgettable moments of your life amongst the virgin mountain breeze and a hint of romance everywhere in the air in Ooty. Ooty is a perfect honeymoon destination for you if you prefer the silence of Nature and the songs of creation.
Kullu- Manali
Situated in the state of Himachal Pradesh, India, Kullu Manali is flanked by beautiful Himalayan peaks and awe-inspiring natural vistas. A honeymoon in Kullu Manali promises to be an unforgettable experience. Known as the valley of Gods, Kullu is one of the most popular honeymoon destinations in India. Rightly so because the valley of Kullu is paradise in itself.
A walk through the misty forests, a leisurely hand-in-hand amble through the smoky paths of the quaint villages and you are in a trance. No doubt, a magic unfolds before your eyes that captures you in its mystique. That is Manali beautiful, enchanting, romantic.
Kerala – God's own country
Kerala, the land of rivers and backwaters is a green strip of land. Kerala is a state with full literacy, Higher Health care and lower mortality ratio. You experience only freshness and touch of mother earth every where in Kerala. The backwaters of Kerala are unique attraction to tourists. The biggest among these backwaters is the Vembanad lake, with an area of 200 sq km, which opens out into the Arabian Sea at Cochin port. Backwaters, historical structures, culture, wildlife, and natural beauty, the state has all these and more. A perfect destination to spend your honeymoon in leisure! Honeymoon in Kerala is what any newly wed can dream of!
The major honeymoon tour destinations in the State of Kerala include Thiruvananthapuram, Kochi, Kovalam, Thrissur, Kozhikode, Munnar, Palakkad, Alappuzha, Kollam, Kannur, Periyar Wildlife Sanctuary, and Sabrimalai.
Kerala Honeymoon tour
Duration of Tour – 07 Night/08 Days and 05 Night/ 06 Days
Estimated tour cost – Quotation on request
Shimla – the queen of hills.
Shimla, one of India's most famous hill stations, derives its name from Goddess Shyamala. Shimla is a perfect heaven for the ones in search of tranquility. Nature has blessed this capital city with innumerable gifts and man has used them to make Shimla one of India's best locales..
Honeymoon in Mauritius.
Mauritius, Mauritius is the perfect island for spending the most romantic holiday of your life owing to its dazzling turquoise waters, luxury beach resorts, fabulous shopping and a fascinating culture. The island is almost entirely surrounded by coral reefs. The resulting lagoons are full of marine life and are ideal for diving. Its beaches with fine sands are renowned throughout the world. Visit Mauritius for a flawless honeymoon!..
Honeymoon in Malaysia.
Malaysia, If you're thinking of getting married, why not make your honeymoon a uniquely romantic affair, in a lovely paradise of Malaysia? Along with your better half, imagine yourself surrounded by exotic flowers or at the ocean's edge on a beautiful beach. This could be a special occasion just for the two of you, which will help you celebrate this moment for rest of your life…
Asia
Honeymoon in Mesmerising Maldives
True to its name – a garland of islands, (1190 coral islands) Maldives is always natural, promising you a honeymoon of a lifetime. With pristine white sandy beaches, azure blue lagoons, palm fringed islands and deep blue Oceans, Maldives offers breathtaking nature and sheer beauty. The climate of the Maldives is ideal for visitors to get engaged in water sports such as swimming, fishing, scuba diving, snorkeling, water-skiing and windsurfing.
There are endless ways to let the magic of the islands dazzle you on your honeymoon. A dinner under the stars with the occasional flicker of candle light to bring you back into the real world, a daring getaway to a nearby uninhabited island all by yourselves for the whole day, or just lazing around in your private bungalow watching the endless turquoise waters while you are treated to an spa treatment in the room.
Koh Samui
Honeymoon in Koh Samui
Where better in the world to spend your honeymoon than in Koh Samui? With sun drenched beaches and exquisite scenery, Koh Samui provides the ultimate honeymoon experience.
Surrounded by the clear blue-green waters of the Gulf of Siam, the island of Koh Samui is part of an archipelago of more than 60 islands off Thailand's east coast.
Experience the rich culture plus tradition of Koh Samui, Thailand. This pristine area is the perfect place for a honeymoon vacation as relaxation and rejuvenation are top priority.
You can start off your romantic honeymoon with a wonderful spa treatment followed by a quiet breakfast. You can spend your time together either by lounging on the beach, playing in the tropical waters or explore the vibrant culture of Koh Samui.
Bali
Honeymoon in beautiful Bali- Newlyweds paradise
While on your honeymoon in Bali, you will have to pray for, to love and to wish only one thing – for the time to stop.
The enchanting Bali offers white-sand beaches stretching for miles, lush mountains with waterfalls and raging rapids, relaxing hot springs and the sparkling ocean, interesting cultural museums and ancient Balinese temples to bustling shopping centres, night clubs and restaurants.
Australia
New Zealand - An infusion, of a variety of terrain, forms the lovely New Zealand
Europe
Italy - Italians live by two principles – of Love and of Food.
France
Switzerland
Africa
South Africa - Perfection (at times) lies in Imperfection
Caribbean
Bora Bora - All Good things come in small & cute packages
Fiji - Fiji is God's trailer what Heaven is like