ESPA Riga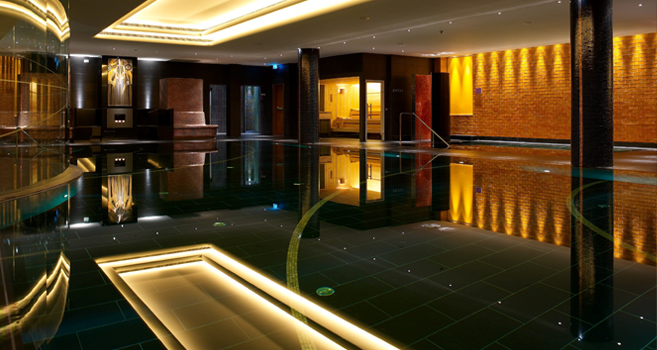 Housed in the Latvian capital of Riga (which frankly looks like it was built for the sole purpose of looking stunning on post cards) the ESPA offered by Raddison Blu is an experience in itself. If I may be so bold as to say, it is one of the best spas in the world. It offers a host of treatments in its six story facility ranging from massages, facials, special treatments and body wraps.
They have a superb vitality pool that will relax you simply by looking at the cascades of steam rising from its surface. There are also experience showers and ice fountains to sooth your body after the fantastic work done on you by the expert treatment professionals.
You may come in any state of mind or body but rest assured you will leave with a sense of nirvana.