Find New Life At The Dead Sea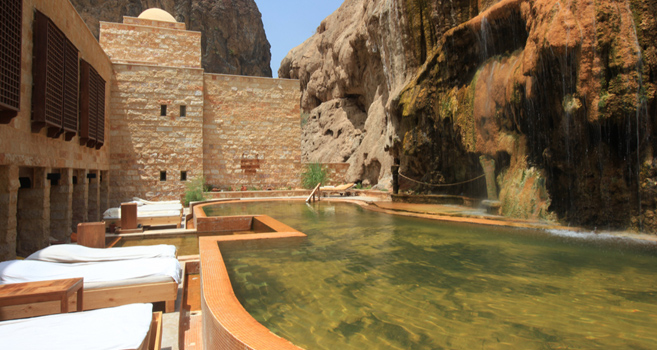 High in the hills of Jordan and yet 264 metres below sea level the Six Senses Spa, Evason Ma'In Hot Springs is the perfect place to rediscover yourself and to rejuvenate your body. We go through the rigours of life little realising the toll that these rigours take on our bodies. It is only when you are at a spot so peaceful that even your own thoughts suddenly seem loud that you realise the depth of what we put our bodies through.
Nestled in the hills about 30km from the town of Madaba and about an hour away from the Amman Queen Alia International Airport this beautiful spa is not only quite and peaceful but also makes you feel exclusive. The spa services are second to none on earth and coupled with the fact that you can enjoy the exotic mud and salts from the Dead Sea this Spa is a must do at least once in your life.
The Dead Sea has been widely acknowledged as the oldest spa destination in the world, the favourite even among the kings of old. The mythical qualities of the Dead Sea should not remain a mystery to you, dear traveller, come and rediscover your life at the Dead Sea.