Tranquility Of The Ocean In Your Heart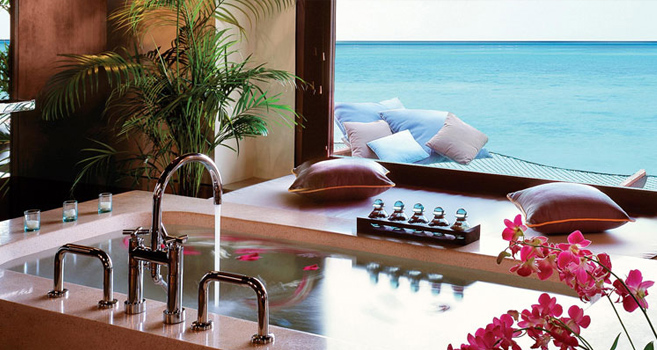 Azure coloured seas that seem to merge with the sky greet you night and day. The splish and splash of the waves has the power to lull you into a sense of inner clam that only comes when your mother sings you a lullaby with your head in her lap.
A feeling of inner well being is what you achieve here and most of it is due to the calming effect of the tranquil seas. There are also two Private Spa Suites that are suspended over the water. A private walkway leads you to this little oasis in the middle of the sea. Here you can enjoy a private treatment of your choice as you gaze upon the open ocean. A feeling of openness and oneness with the ocean engulfs you, whether you want it or not.
You will leave a renewed person, calmer and more tranquil than whence you came after your stay at the One&Only Reethi Rah.