The Grass On The Other Side Of 8 Million Hooves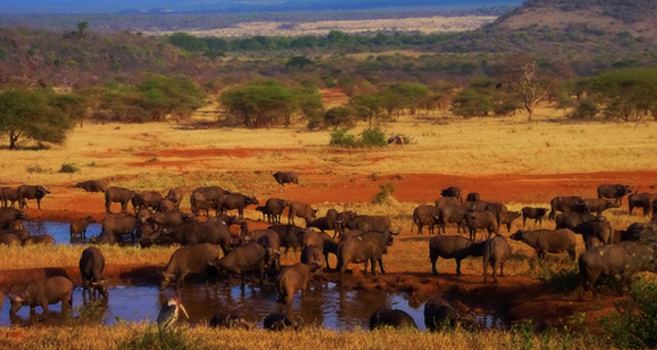 All of us have the age old adage the grass is greener on the other side. Some people spend their entire lives searching in vain for the greener grass. Here at the Serengeti 2 million animals, 8 million hooves, walk, run and die in the search greener pastures. Those who survive the harsh 1,000km walk do find these pastures.
The wildebeest migration is nothing short of a wonder of the world. They walk year after year along the same route as taken by their ancestors more than 2 million years ago. It is ingrained in their very being. Watching these 45km long lines of animals doing all they can to survive is indeed an awe inspiring experience.
You can take a jeep safari and follow these creatures for a few hundred kilometres of their journey or if you the adventurous type you can even walk and live wild in the Serengeti.
The wildebeests are not the only thing to see here, like else where in Africa there are also the Big Five for your viewing pleasure. And if you are lucky your alarm clock might just be a lion's roar.
Are you game?