Walk the Namib Desert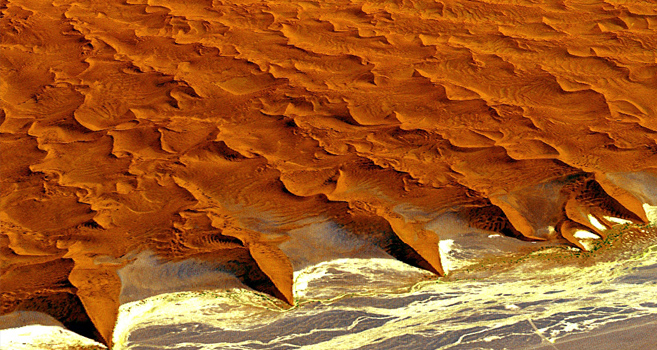 Not only is the Namib Desert the oldest in the world it is also the proud owner of the highest dunes in the world. Its dry, its exceedingly hot and yet it is a nature lover's paradise. At first glance one would imagine that nothing could survive in the arid and harsh environment and yet life thrives here, one must only know where to look. This is where our experienced guides come in. They are locals who have born and brought up here with the desert being their playground.
As you trudge along on the dunes wondering how the guide always manages to slip ahead, he might be waiting for you at the next dune with a little surprise in his hand. You will see how the local flora stores its water to keep alive in this unforgiving place.
You will also get to see the black dead trees that suddenly appear in the midst of the high dunes. Be careful not to break a branch, they are rumoured to be over 900 years old. A simple oops, I'm sorry might not get you out of trouble this time.